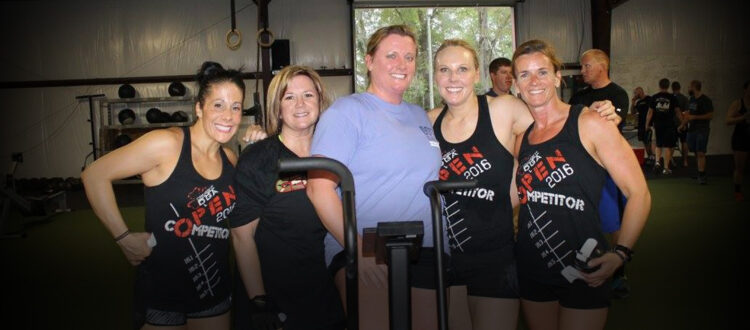 FRI YAY
Welcome to our first Friday in the new place!
We cannot thank you all enough for working with us while we work out the kinks for the next few weeks.
Just a few reminds:
We understand that not everything has a 'home' yet, but please try to put things away, as usual.
Please make sure you pick up your water bottles
The cubbys have been placed in the loft, this is where we'll keep our bags.
The sled. If you take weight off, put it away. Please, do not get lazy and set it off to the side.
Thanks you again, guys! Hope you all enjoy your weekend!
#BiggerGym=MoreToKeepClean
Fitness:
FS 4 x 7 w/ 2 sec pause in bottom rest 2 min
+
Every 2 min for 3 sets
8 Burpee
Shuttle run length of the gym (down and back)
5 KB Snatch per side
then right into
6 Burpee
Shuttle run length go the gym (down and back)
5 KB Snatch per side
**After set 3 you lose 30 sec of rest**
**Your KB needs to be as heavy as possible
**Make sure you have perfect form
+
For time
400m run/row
7 rounds
5 Strict PU
10 Hand Release Pushups
15 Air Squats
400m run/row
Competition:
A. Clean 60% 3 x 1, 75% 3 x 1, 80% 2×1, 85% 2×1(2 sets of 1) rest as needed
B. Front Squat @3131 – accumulate 40 reps @ 50% of 1RM, stop each set as soon as you struggle to either maintain
good mechanics OR lose the ability to breathe freely throughout the movement, rest until breathing returns to baseline between sets
+
4 rounds for time
200m row
18 American Swings
rest 10 min
+
For time
21 Cals AB
21 PU
15 Cals AB
15 PU
9 Cals AB
9 PU
Compare to 6/3/16