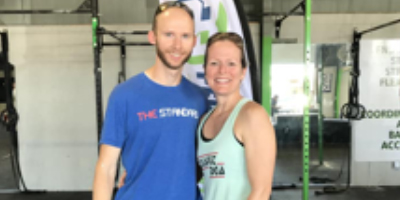 FRIDAY FUNDAY
We made it to Friday! Just a few reminders, the gym will be closed next Friday and Saturday while we are moving equipment to the new facility! If you've asked how oh can help, please remove all of your personal things from the gym. If you have a locker, please go ahead and take all of your things home next time you visit the gym. This will make it easier for us to move those shelves! Thanks in advanced guys!
#NewFacilityHereWeCome
Fitness:
A. FS 5RM
+
For time
70 Cal ROW
60 WB (AMRAP UB to start)
rest 5-7 min
+
For time
400m run
7 rounds
5 Strict PU
10 Hand Release Pushups
15 Air Squats
400m run
Competition:
A. Clean 1RM
B. Push Jerk- Build to a tough single for the day
C. Push Jerk 30 reps for time @ 65% of B
+
10 min AMRAP
10 SA DB Snatches 50/35 (Alt'ing 5 per side)
10 Burpee Box Jumps
**Open Standards
**The goal here is to improve SA work and of course burpee box jumps
**In the next cycle you will see plenty of SA work, burpee, jumping—->bounding—–>intrinsic muscultaure of the feet,
**The test that you seen over the last couple of days should give you some clear indication on what we are going to foucs on in the upcoming weeks.